Better Teen Today for a Brighter Tomorrow

NHCAC Partnership with CHPRD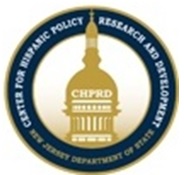 The North Hudson Community Action Corporation has been awarded $30,000 by the Center of Hispanic Policy Research and Development (CHPRD) to spearhead a teen mentoring program. NHCAC health center has created the 4 T's Club (Teens Transitioning Today for Tomorrow). The goals of this initiative are to facilitate teens' exposure to health careers and professional meetings while enhancing each participating student's capacity to make health like choices. NHCAC will provide effective adolescent and transition services for teens by partnering with teens and young adults to create a plan to help them transition or graduate from the pediatric to the adult system. These teens will be working with a Partnership Program Coordinator who will monitor, track and report on each teens progress and the number of families identifying NHCAC a their "medical home."

Activities
♦  3/7/15:  First Workshop for teens that consisted of orientation to program, expectations, tour of facility
♦  3/16/15:  Shadowing of health center staff by teens to be mentored.  Teens rotated through Pediatrics, Dental and Obstetrics and Gynecology.

Workshop schedule
♦  3/7/15:  Orientation to 4T's Club, program expectations, Tour of West New York Office 10-12 pm  Gaetana Venezia, WNY Pediatric   Coordinator
♦  4/2/15:  Communication with Your Parents/Careers in Medicine 5-7 pm; Dr. Flordeliz Panem
♦  4/16/15: Eating Disorders  5-7 pm; Beatriz Amador, Health Educator
♦  4/30/15:  Adolescent Health 5-7 pm  Iris Cooney
♦  5/14/15:  Self Esteem and Depression; 5-7 pm Christine Morales Behavioral Health Facilitator
♦  5/28/15: Gossip, Social Media and Bullying; 5-7 pm Diana Sosa, Behavioral Health Facilitator

Graduation Ceremony 
♦  6/22/15: At the Graduation Ceremony Teens were presented with a certificate of completion. See photos of the event below, along with photos of the presentations done by the teens who participated in the program.
To learn more about the Center for Hispanic Policy Research and Development, please click link below;