Click here to access the most up to date information from the Center for Disease Control: COVID-19

We are sorry. Below you will find a list of NHCAC Health Centers that we had to close temporarily because of staff shortages. We hope to reopen as soon as possible.
· North Bergen Health Center – 1116-43rd Street, North Bergen, New Jersey (CLOSED)
· Union City High School Health Center – 2500 Kennedy Blvd, Union City, New Jersey (CLOSED)
· Harrison Health Center – 326 Harrison Avenue, Harrison, New Jersey (CLOSED)
· Jersey City Health Center – 326 Palisade Avenue, Jersey City, New Jersey (CLOSED)
· Garfield Health Center – 535 Midland Avenue, Garfield, New Jersey (CLOSED)
· Hackensack Health Center – 25 East Salem Street, Hackensack, New Jersey (CLOSED)
The following NHCAC Health Centers remain open:
· West New York Health Center – 5301 Broadway, West New York, New Jersey (OPEN)
· Union City Health Center – 714-31st Street, Union City, New Jersey (OPEN)
· Passaic Health Center – 220 Passaic Street, Passaic, New Jersey (OPEN)
· Englewood Health Center – 197 South Van Brunt Street, Englewood, New Jersey (OPEN)
If you need an appointment for a routine visit, need to renew your prescriptions, or need medical records, please call: 201-210-0200
If you are experiencing symptoms of coronavirus, please call: 1-800-222-1222
Our Health Centers in Englewood, Jersey City, Passaic, Union City and West New York remain open
Self- Quarantine
Persons who chose to self-quarantine as a protection from possible exposure too Covid-19 (Coronavirus) fall into two categories: Those who have coughing, fever of 100.4 or more or shortness of breath; and those who have no symptoms but may have been exposed to the virus.
Persons who have no symptoms but have chosen to self-quarantine must adhere to the same requirements as those who are experiencing symptoms with one exception. Persons with symptoms must be in telephone contact with a health care professional at least once a day to monitor their progress. Persons without symptoms should monitor their own condition and contact a health professional by telephone when they have concerns.
Quarantine Conditions
Quarantined persons must remain in a segregated portion of their home or apartment with no close contact with other residents and/or family members.
They should not share a bed or a bathroom with anyone else. If such sharing is unavoidable, every effort must be made to sanitize the area after every use.
They should not dine with other family members, but should have meals delivered to their room and leave trays and used dishes outside the room to be collected.
They should not leave their rooms or their homes for any reason, including shopping, recreating, or worship but may leave the area for visits with a health professional.
They should keep laundry segregated and wash clothes separately.
At all times everyone in the household must maintain strict sanitary protocols.
The people of North Hudson Community Action Corporation are your neighbors and friends, here to serve you and the people you care about by helping you improve your health, protect your teeth, save money on medications, find good jobs and safe housing, enroll your children in Head Start or Early Head Start, get advice on immigration and tax preparation, and find assistance to deal with special problems.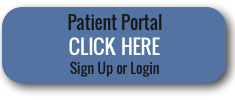 For more than half a century we have been the go-to agency in Hudson County for people trying to make a better life. Since 1965 we have added services and expanded into Bergen and Passaic Counties as needs arose and we developed strategies to meet those needs.
This website tells you a bit about us, and we encourage you to call or visit any of our health centers or program sites to learn more about us and to tell us how we can help you.
North Hudson Community Action Corporation is FTCA Deemed and a Federal Public Health Service Employee. We are also recognized by The Joint Commission as a Primary Care Medical Home.