Funded by the Federal Government, Head Start (HS) and Early Head Start (EHS) are comprehensive child development programs serving children from birth to age five and their families at no cost to eligible families. The programs are child-focused and have the overall goal of increasing the school readiness of young children in low-income families.
Both programs provide a range of individualized services in the areas of education, medical, dental, mental health, nutrition, and social services to children and their families. Parent involvement is encouraged and support is offered for children with disabilities. Ten percent of the programs' total enrollment opportunities are made available to children with disabilities of all types, without regard to family income.
Since HS's inception in the North Hudson region in 1978 and EHS's arrival to the area in 1999, the Program has had a long tradition of delivering high quality center based services to children, their families, and pregnant women. The Program is funded to serve 511 children / 144 EHS (0-3 years) / 367 HS (3-5 years) and 38 pregnant women.
In addition to the comprehensive developmental services for the children, support services and programs – such as the Fatherhood Initiative, English as a Second Language, Basic Computer Skills, Literacy classes, and the 21st Century Parenting Skills workshops – are designed to address employment and self-sufficiency goals for parents and support them in their child-rearing roles.
Who is eligible to participate in NHCAC Head Start and Early Head Start?
Children from birth to age 5 who meet federal poverty guidelines may be eligible for Head Start and Early Head Start services. The Program has established priorities for enrolling children based upon child and family circumstances. Children with disabilities are eligible without regard to family income or circumstances.
6 Center Locations

North Hudson

Administrative Building
EHS & HS Classrooms

HS Classroom
EHS & HS Classrooms

West New York I

5800 Kennedy Boulevard
West New York, N.J. 07093
(201) 617-0901


West Hudson

Kearny

380 Kearny Avenue
Kearny, N.J. 07032
(201) 246-8718 / 246-8786

Union City I

401 Palisade Avenue
Union City, N.J. 07087
(201) 863-7511 / 863-8849


Union City II

4214 Kennedy Blvd
Union City, NJ 07087
201-617-0901 ext: 25601

HS Classrooms
HS Classrooms

West New York II

314 – 67th Street
West New York, N.J. 07093
(201) 662-7722 / 662-0629


North Bergen

7611 Broadway Avenue
North Bergen, N.J. 07047
(201) 453 -1469 / 453-1470

Director Message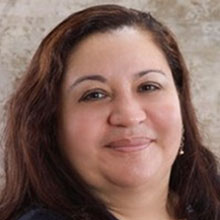 Welcome to North Hudson Community Action Corporation Head Start/ Early Head Start! I am excited that you have chosen the Program for your family this year.
The North Hudson Community Action Corporation has sponsored our Head Start/ Early Head Start Program for the past 54 years. We are proud to announce that our Head Start/ Early Head Start Program has been awarded a 4 star rating from GROW NJ Kids.
Our program currently serves 367 Head Start, 104 Early Head Start children and families, and 30 expectant mothers throughout the East Newark, Guttenberg, Harrison, Kearny, North Bergen, Secaucus, Union City, Weehawken, and West New York communities. Children with disabilities participate with all children in program activities and receive special services when available.
Head Start / Early Head Start recognizes that parents are the primary educators of their children. You are their role model and their guide and we, as staff, plan to support you in that role. I encourage you to advocate for your child and be integrally involved in your child's school experience by volunteering in the classroom, attending parent committee meetings, and assisting with special activities at your center. We look forward to a wonderful year!
Sincerely,
Monica Charris Tabares
NHCAC Head Start/Early Head Start Program Director
West New York – 58th Street
5800 Kennedy BLVD
West New York, NJ 07093
(201) 617-0901
Preschool Classes: 12, 13, 14, 15, 20, 21
EHS Classes: 3I, 4I, 6T, 7T, 8T, 9T, 10T, and 11T
Classrooms 12T, 13T, 14T and 15T
Union City – 4th Street
401 Palisade Ave.
Union City, NJ 07087
(201) 863-7511
Preschool Classes: 7, 8, 9, 10, and 11
EHS Classes: 1I, 2I, 3T, 4T, 5T
Union City – 43rd Street
4214 Kennedy Blvd
Union City, NJ 07087
201-617-0901 ext: 2560
EHS Classes: 16T
West New York – 67th Street
314 67th Street
West New York, NJ 07093
(201) 662-7722
Preschool Classes: 16, 17, 18, 19
Kearny
380 Kearny Ave
Kearny, NJ 07032
(201) 246-8786
Preschool Classes: 24 and 25
North Bergen
7627 Broadway
North Bergen, NJ 07047
(201) 453-1470
Preschool Classes: 1, 2, 3, 4, 5, and 6